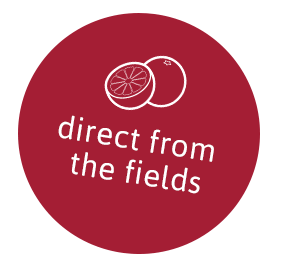 Fresh fruit from all over the world
FruitPro B.V. was founded in 2017 to market fresh fruit from various countries from the Netherlands. 
As part of Galilee Export, a growers' organization that manages more than 9,000 hectares of cultivation, FruitPro B.V. an important link in a transparent and sustainable chain from grower to consumer.
As a recognized partner, we offer continuity in quality and service of the highest level. FruitPro B.V. moves flexibly to the dynamics of the market, without unnecessary ballast and can therefore respond quickly to the wishes of its customers.
Our core values
Our core values ​​translate into three themes: Producers, Professionals en Proactive.
Producers
We believe in a cost-efficient chain of which we are the director. Our products come directly from the growers and meet all food safety and sustainability requirements. Due to our close relationship with our producers, we can respond well to their wishes and those of our customers. Commitment and passion deserve a fair price, for everyone.
Professionals
The FruitPro team consists of very experienced people who have been active in the fruit and vegetable sector for many years. This allows us to provide both the grower and the end customer with real-time advice and we feel like a fish in water on the European market.
Proactive
A proactive attitude is a must for today's fresh produce business. The success of a company depends on its choices, not the circumstances. That is why we think along with our partners as much as possible and actively follow the movements and trends in the market. Where possible, we try to be one step ahead of developments.