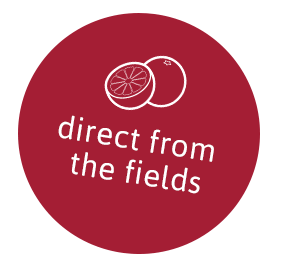 Our brand "Favor" from FruitPro B.V. is only applied to our ready-to-eat products, which are carefully selected by experts and come from all corners of the world.
To guarantee the quality of our fresh products, we only work with the producer, who, just like us, consider quality more important than quantity and have a passion for their profession. This way we can offer you crispy fresh ready-to-eat products every day, packed with vitamins, fibers and minerals, with a beautiful shape and good taste. The perfect basis for a tasty and healthy meal!
Quality
Branding is everything you do to give your brand a place in the heart of the consumer, that's why we believe in "Favor". "Favor" stands for quality and reliability. We see it as our task to provide the consumer with the right quality and the unique taste that our ready-to-eat products have to offer. A modern ripening program and strict quality controls ensure that we can offer an optimal ready-to-eat range and guarantee perfect quality.
Market-oriented
Convenience is becoming increasingly important for consumers, which is why we ensure perfect quality and ripeness of products that do not ripen easily at home on the fruit bowl. Consumers don't want to wait for nature to finally arrive, and retailers can make better use of their scarce space. That's why our ready-to-eat maturity guarantee is so important. We have the best technology with which we can speed up or slow down ripening processes almost as desired. "We like to do you a Favor!"
Our range of ready-to-eat products consists of:
avocado, green skin
avocado, HASS
mango's